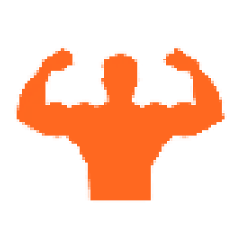 TOUGHNESS & DURABILITY
DESIGNED TO WORK HARDER, FOR LONGER
To build machines that can withstand the hardest conditions takes intelligent design, and attention to detail. We know that a machine is only as strong as its weakest point, so every weld, every joint, every component is scrutinized to ensure it passes our rigorous durability tests. Here's the proof.

Upper rollers adopt bilateral support to increase the support and reduce wear.
Deeper side beams provide higher impact resistance and make it quicker and easier to add additional impact plates if required.
100% flaw detection ensures every weld is checked to meet our stringent standards.
930F counterweight increased by 300kg to 5.8T
936F counterweight increased by 700kg to 7.7T
Finite element analysis proves the load efficiency and toughness of our boom and arm, but we go further to reduce stress by 25%.